ENGLISH SKILLS - Figures of Speech and Grammar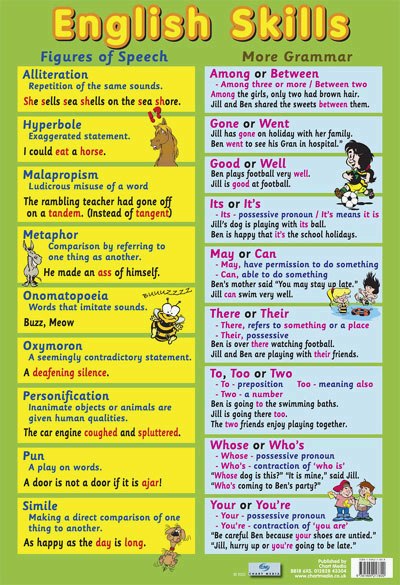 http://www.entershop.co.uk/index.php?main_page=index&cPath=90_51
Last edited by Vincent Law on Fri Dec 14, 2012 2:11 pm; edited 3 times in total
LANGUAGE - English Is A Crazy Language:
Do you think English is easy to learn? Well, here's a short example of how complicated it in fact is! Check out this high quality print-friendly poster below - you're most welcome to print it out and place either in your classroom or Teacher's Room for everyone to see. Don't forget to comment it, or email it to your fellow teachers!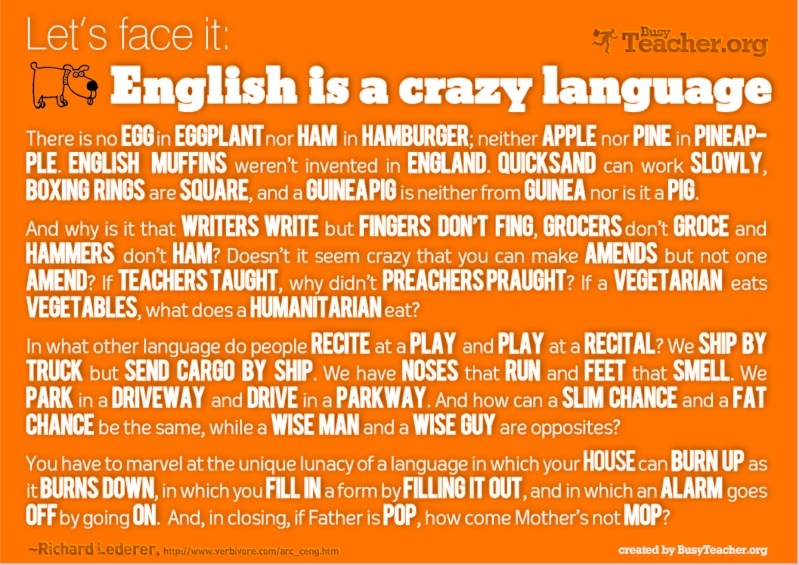 http://busyteacher.org/7119-english-crazy-language-poster.html
TEACHING - 7 Best Games for Your Next Conversation Class:
A reference poster with 7 creative conversation class ideas.
If you believe that these conversation activities are worth sharing with your fellow teachers, share it in your Facebook, tweet about this poster, pin it onto your Pinterest board or simply mention it in an email to your fellow teachers. Happy teaching!
http://busyteacher.org/13340-conversation-class-7-best-games.html

---
Permissions in this forum:
You
cannot
reply to topics in this forum